Make your car a low cost hybrid. Use free hydrogen.Save 30-50 gas
Tired of spending so much money in fuel? Would you like to save up to 30% of the amount you spend today?
Now there is a system that allows you to reduce the fuel consumption in your car at a very low cost. Simply use your normal fuel mixed with the hydrogen generated in your own car in a process called electrolysis - the spliting of water (H2O) into its gaseous component parts, hydrogen (H2) and oxygen (O). These gases are directed toward the engines combustion chamber, via the air intake manifold, where they mix with carbon based fuel (petrol, diesel, lpg) and there they are iignited. This increase the octane level of the air/fuel mixture and allow the fuel to burn almost completly, thus reducing the amount of pollutants realeased in the exhaust.
It´s a simple technology that you will be able to install in your car without the help of a mechanic
Advantages of the HHO Technology
1. Savings up to 30% in your actual fuel spendings. This is valid for both highway and town (city) driving as well. Just imagine how much you can save by the end of the year!
2. Increases the power and performance of your vehicle. The more fuel you burn, the more the engine gets rattled up and wrecked. Once you switch to water, it enhance power, and performance.
3. Reduces the CO2 emissions. Eliminating pollution and other harmful excretes our engines let out. What´s wrong with doing something good for the environment?
4. Reduces the temperature in the engine. Also improves engine life-span since its burning at a much cooler state.
5. Removes the carbon in your motor and prevent future carbon build up.
6. Lower noise in the engine. Hydrogen effect in the combustion cycle. The engine will sound much quieter than it was before, this is due to less combustion in your car.
7. Increases the life span of your engine.
EN

14 Produkte in EN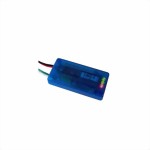 HHO EFIE Chip 200 mhz microprocessor 30 - 50% fuel savings in cars
| | |
| --- | --- |
| Art.Nr.: | PD-01035 |
| Lieferzeit: | muss für Sie bestellt werden |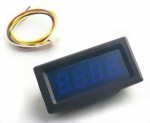 LCD Blue Digital Ammeter Panel for System Monitoring DC 0 - 20A
| | |
| --- | --- |
| Art.Nr.: | PD-01036 |
| Lieferzeit: | sofort lieferbar |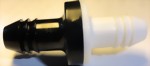 Non return check-valve
| | |
| --- | --- |
| Art.Nr.: | PD-01046 |
| Lieferzeit: | sofort lieferbar |
---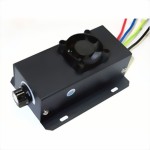 Precise HHO generator control. Fan Cooled, fully enclosed, Engineered ...
| | |
| --- | --- |
| Art.Nr.: | PD-01037 |
| Lieferzeit: | sofort lieferbar |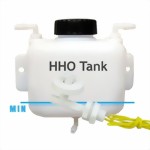 Sends an alarm to a indicator light and stops the H2 System from worki...
| | |
| --- | --- |
| Art.Nr.: | PD-01038 |
| Lieferzeit: | sofort lieferbar |
---